Bespoke Mental Health & Wellbeing Training
Looking for something a little different? Has your organisation recognised a wellbeing training need that isn't covered by our standard courses? Our training team is experienced in designing and developing bespoke workshops around specific topic areas. 
We'll work closely with you to help identify and review objectives for training, aligning content to your organisation's values to ensure a quality, personalised product is delivered.
We can support the development of a wellbeing training activity plan in line with your organisation's calendar of events, based around National Awareness Days, and can support at company Away Days and Wellbeing events.
View our Brochure by clicking the image below: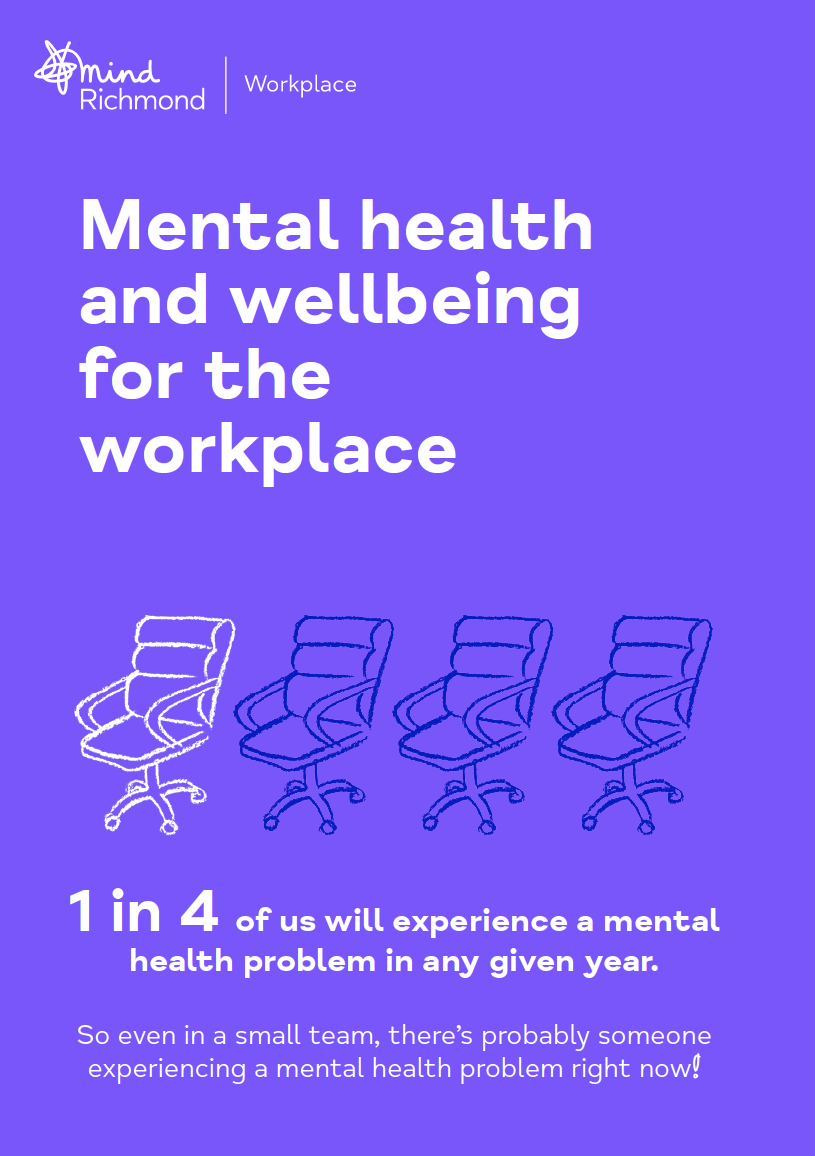 How it works…
Our Training Coordinator will take you through the process.
Consultation – we'll meet to identify needs and objectives for mental health and wellbeing training and agreement of a schedule to review objectives throughout the project (a full, organisation wide Training Needs Analysis can be supported at an additional cost)
Design – we'll map out a training activity plan to support your learning needs, and make recommendations for employee engagement around National Awareness Days
Build – Desk research, collaboration with leading mental health experts and across the Mind Network plus selecting the most appropriate evidence based resources we have will go into creating your training package
Deliver – we have a team of trainers from a range of mental health backgrounds to bring your content to life. We'll select a training team and create our training schedule to reach every employee you would like to attend. We can deliver workshops at a time that suits your organisation, both in and out of hours, and content can be adapted to suit smaller or larger audiences online, or offline.
Evaluate – an evaluation methodology will be developed to assure quality and evidence achievement of objectives
Pricing
| | | | | |
| --- | --- | --- | --- | --- |
| | 1 hour – Lunch & Learn | 1.5 hour | Half Day | Full Day |
| Standalone session | £300 | £450 | £900 | £1,600 |
| 4+ sessions | £180 | £240 | £550 | £1,050 |
Bespoke workshop prices include 2 hours consultancy to set the brief.
The prices for bespoke training above are for online training delivery. £50 is added for in-person delivery to cover trainer travel and expenses.
Please enquire for reduced pricing for charity and voluntary sector organisations.
Richmond Borough Mind is not VAT registered.